The receiving dock at seafood companies can be chaos.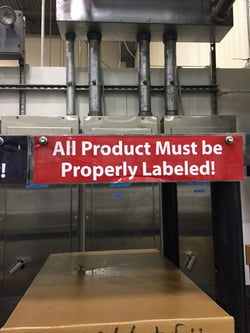 We recently watched a harried guy with a clipboard direct six forklifts unloading 14 tractor trailers' worth of seafood one morning. Salmon from Norway, squid from California, tuna from Costa Rica, lobster from Maine, mussels from Canada, oysters from the Chesapeake. The list went on and on.
All of it had different paperwork. Some carried MSC certification. Others had SIMP paperwork. Some had temperature gauges. Some had GS1 bar codes — most didn't. Measurements varied from counts, to weights, volumes or just a count of boxes.
We watched this very talented and experienced guy make errors — a five instead of a nine, the wrong date (I would have made many more errors). Most product came in with bills of lading, invoices, and wax boxes with handwritten and/or very inconsistent labels.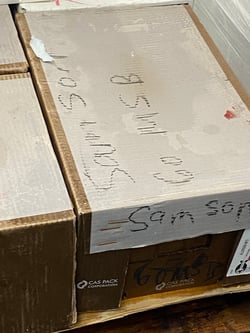 The paperwork then all went into a back room where inventory was updated, orders were filled, checks were written, and hopefully everything lined up. The time spent, the error rates, and the slow inventory churn cause trouble for everyone.
We have been working on a better way with our clients: digital labels and digital receiving.
Digital Receiving
Our clients now receive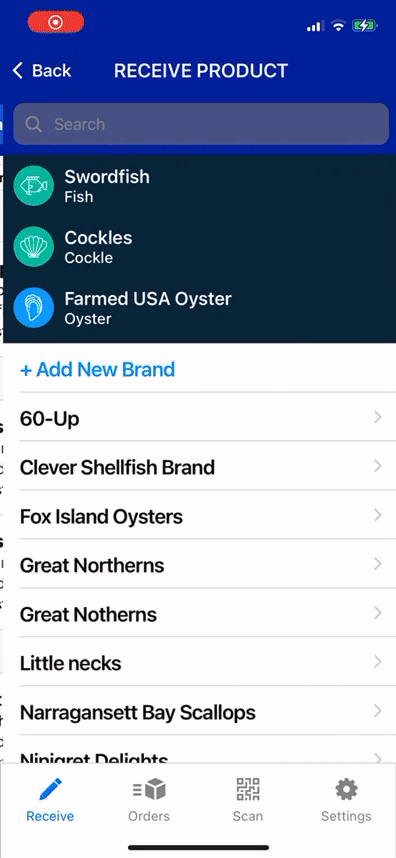 everything on their phones and take pictures as needed, thus reducing errors and speeding up all the back-office challenges. We can also integrate this data with most accounting systems. It's super easy to use — a client needs almost no training. Accuracy improves dramatically, and the time spent on redundant data entry drops.

Digital Labeling
Our most successful clients also ask their partners to use our tags or labels. That way, when the sender prints a tag or label, the receiver gets an Advance Shipping Notification. They can process all the paperwork ahead of time, and when the product arrives, just scan the QR code and confirm receipt. Now everything has a clean label and access to all the data points a business needs. No need to talk GS1, GDST, EDI. or any of the other acronym soups. Just print a label and stick it on the box (or even directly on a fish).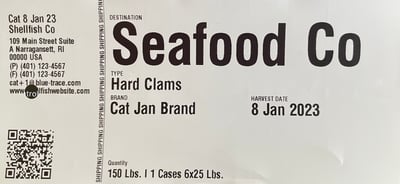 Bottom line: Digital receiving and digital labeling reduce errors, improve throughput, and make your business manageable.